A former kickboxing world champ who was forced to throw in the towel at just seven years old due to a disease has fought back to winning ways by breaking records.
Brandon Murray became a world champion at just seven years old – beating nine-year-olds in the process.
But the youngster was forced to give up kickboxing after being diagnosed with Perthes disease in 2012.
Brandon, now 12, was in primary school when his mum Vicky and dad Brian noticed he was walking awkwardly.
Concerned about his health, they took him to hospital where they were shocked to learn that bone cells in his femur – the ball and socket joint in his hip – had died and become flat.
Doctors said he would have to give up exercise and sport for three years in order to recover fully.
Brandon was not allowed to do kickboxing, football, PE or even play outside during break-time at school.
But he has fought back in a dramatic way by winning nine gold medals at this year's World Kickboxing Championships – believed to be a new world record.
His mum, Vicky, 40, said: "We dropped him off at school one day in 2012 and he was completely normal.
"When we went to pick him up, Brian noticed he was walking funny.
"We took him to the hospital and worked out it was Perthes. He went to school a normal wee boy that day and came out with a disease.
"It totally shocked us, and broke him.
"But he handled it maturely. The toughest part for me as his mum was during the summer when he wasn't able to get outside and play with the rest of the kids."
Brandon was kept out of any physical activity for three years before making his comeback in 2015 – when he had to relearn all of his kickboxing skills again.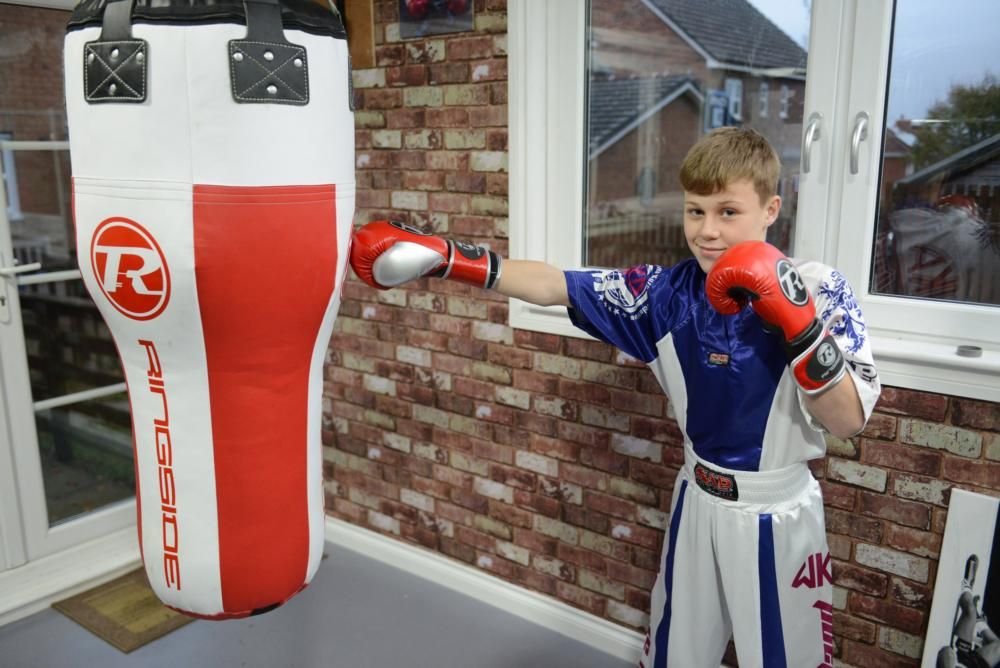 But the fighter shocked everyone by becoming a world champ in his first year back, winning a gold medal in Benidorm, Spain, at the 2015 Kickboxing World Championships.
In 2016 Brandon built on his success by taking home a gold and silver medal.
The kickboxing prodigy took his craft to the next level this year.
Brandon, from Hamilton, Lanarkshire, won nine gold medals in two weight divisions at the world championships in Italy earlier this year.
He not only defeated everyone in his own weight, but also in a weight class above – where he came up against much bigger and older boys.
His mum said: "He came back with a vengeance, after all that time out. He had to sit on the sidelines not only at kickboxing, but also at football – he was great at that too.
"Not only that but he had to sit out of PE every day, we had to buy him new toys to keep him entertained in school.
"As the rest of the kids got to play outside at playtime, he had to sit in."
Brandon said there's nothing quite like the feeling he gets when he competes.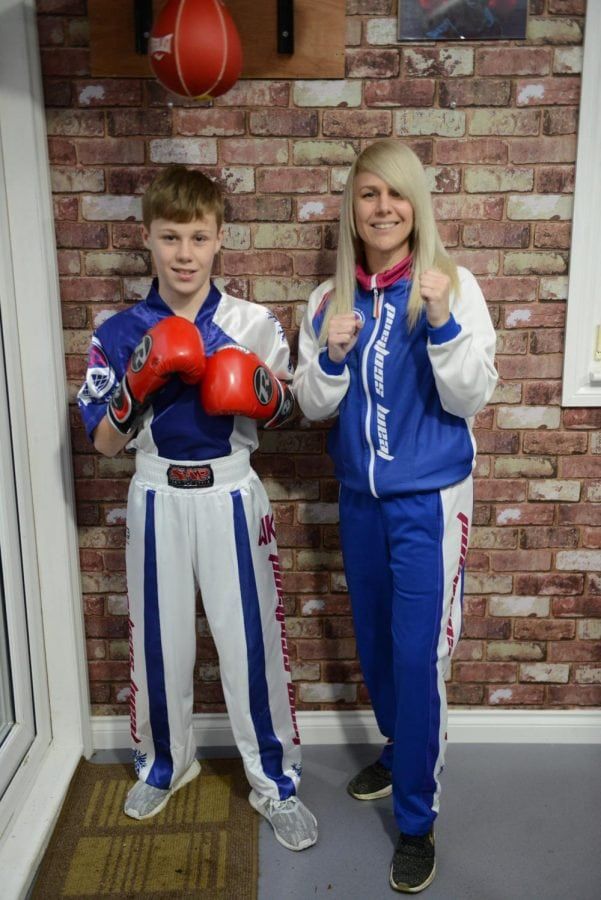 He said: "I'm really excited that I'm back training and more excited to be back in the ring winning titles.
"I love competing and the feeling that I get walking into the ring and hearing my family and friends shouting my name is amazing.
"I just love the buzz of winning.
"When I started competing again I was a bit nervous but as soon as the bell went I just focused and it felt like I had never been away.
"I was a bit rusty at first and I think at two of my first Scottish tournaments I came back with no medals.
"But soon after I competed down in England at an open international championship I won the -30kg belt for light contact.
"That was the turning point for me and the start of my winning streak."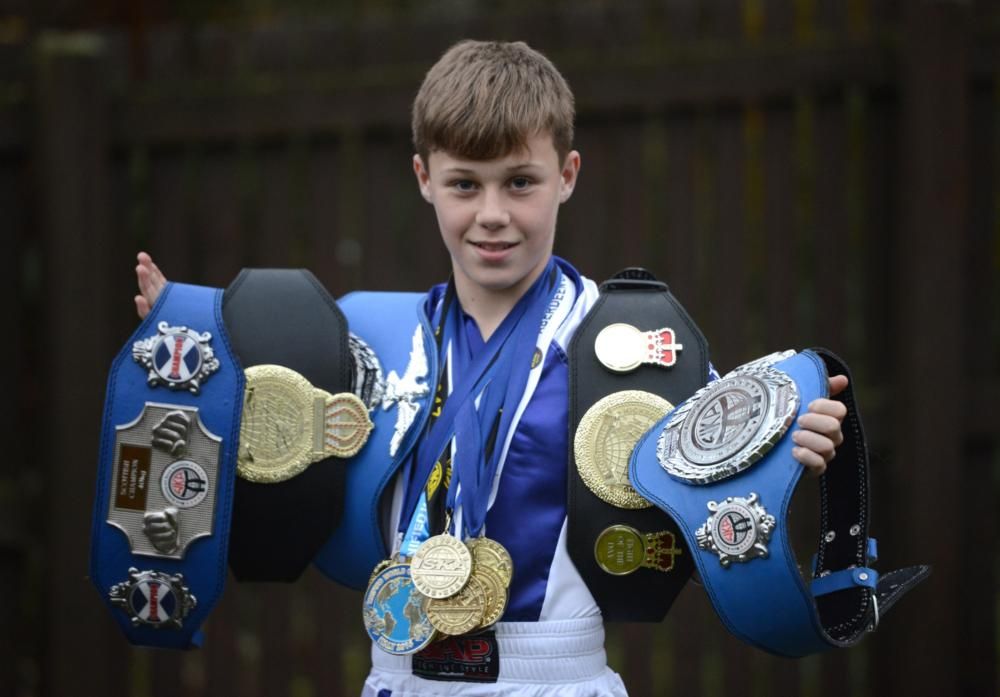 The Murrays might just be the fiercest and fittest family in the country.
Mum Victoria also does kickboxing and won her first gold medal at this year's championships.
Brother Jamie, 15, did kickboxing but is now thinking about taking up mixed martial arts.
Dad Brian used to do Taekwon-do and is now a kickboxing referee.