A six-month-old baby girl suffering from a heart defect died after a life-saving operation was cancelled three times due to a lack of beds, an inquest heard.
Iris Ann Day was born with Down Syndrome and an atrio-ventricular septal defect –
– a hole in her heart which causes blood to flow around it.
The condition was discovered when her mother Hannah was 36 weeks pregnant, when doctors said she would need surgery at around three months old.
It was arranged under the care of Evelina London Children's Hospital but put back on three occasions – once because of a lack of beds at the hospital's intensive care unit.
Iris died on December 2 2016, just hours after her parents were told she was "stable and settled".
An inquest into her death was opened at Chelmsford Coroner's Court on Monday.
Lawyers representing Iris Day's parents Hannah, 29, and Ben, 41, said they took her to A&E at Colchester General Hospital as she was struggling to breathe.
However they said on-duty staff at the hospital "failed to appreciate" her deteriorating condition.
The couple stayed with Iris all night and at around 10am, paediatric consultant Dr Bhupinder Sihra began his rounds after taking over from the night team.
He told the hearing: "When I came on the ward was very busy, as it is at this time of year.
"Iris came in quite unwell just after midnight the previous night.
"She had stabilised, they had given her respiratory support, quite a lot of oxygen.
"We were to inform the Evelina cardiology team.
"Shortly after 10am I started my ward round.
"She seemed at that stage relatively stable. I remember it was a very chaotic morning, the ward round went on and on until about 1pm.
"At around 2pm I had just got to my desk when I had a call from one of the junior doctors to say Iris has started looking worse, her gas got worse."
Iris had undergone a blood gas test, which measures the amount of oxygen and carbon dioxide in the blood, that morning at 6.21am.
Dr Sihra said: "I received another call to say her oxygen levels were dropping and she was deteriorating significantly.
"She went into cardiac arrest, her heart stopped beating and we went into resuscitation."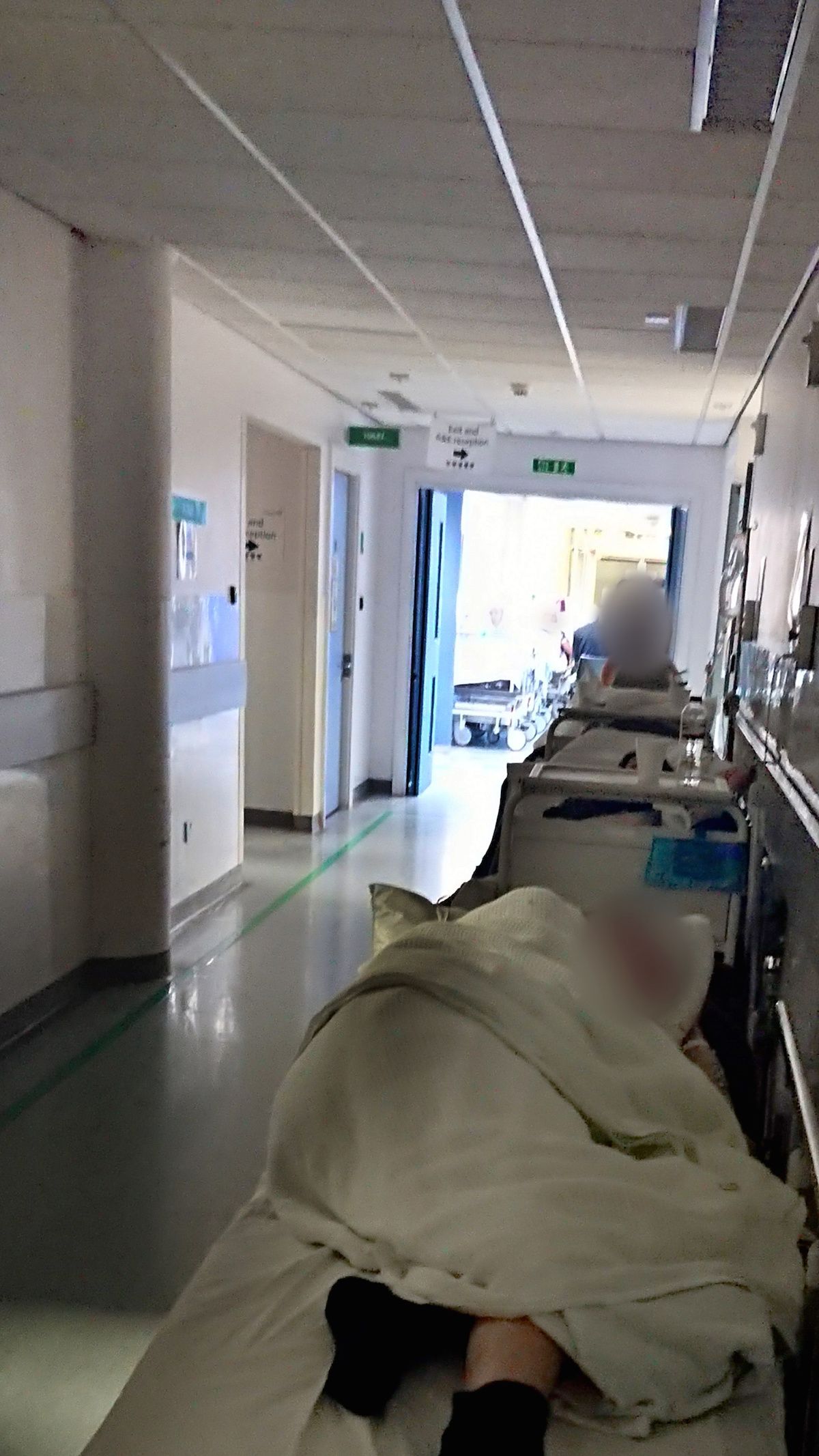 Her notes showed her a steady increase in her heartrate from 145bpm at 8am to 177bpm at 11am and an increase in her respiratory rate.
In the hours before Iris's death, Dr Yemi Adenekan admitted he tried and failed three times to fit a cannula, which is placed inside a vein to allow administration of fluids.
He added: "I don't think we appreciated how unwell she was."
A nurse who tried to fetch medicine to help Iris admitted she twice found it to be out of date.
The inquest heard Nurse Cracknell, who was a deputy sister at the time, admitted she noted an increase in Iris's heartrate and respiratory rates but failed to notify a doctor.
She said: "I was reassured by the doctors, they weren't too concerned at that time."They felt her condition had improved despite the observations."
The inquest is due to conclude today.